Preparing for Wonderlic Test can be the difference between you getting the job you want… or getting a rejection letter.
To make it easier for you, we've tested each of the leading Wonderlic Prep Courses and organized for you to choose the right test prep for your learning style, budget and time frame:

One of the best known Wonderlic Test preparatory providers, the Wonderlic Test Prep offers competitive content and study guides, free modules, and lifetime access to the material, setting up any student for a successful test day!
Added to wishlistRemoved from wishlist 385
Add to compare
9.5
$138.00
Visit Website
Read full review
More details +
Price8.5Content10Depth9.5Interface10

PROS:
Lots of multimedia content.
Lifetime-access.
CONS:
More expensive than competitors.

Having helped over 1,000,000 professionals, Job Test Prep is no stranger to the test prep industry. Confident in their ability to help you succeed, Job Test Prep offers three Wonderlic preparatory packages and four full-length practice tests, certain to help students work on and master all parts of the exam.
Added to wishlistRemoved from wishlist 79
Add to compare
9
$79.00
Visit Website
Read full review
More details +
Price6Content8Depth8.5Interface8

PROS:
Money-back guarantee.
24/7 customer support.
CONS:
Website can be more user-friendly.
No video content.
Expensive.

Just as their name states, Beat the Wonderlic is helping students and professions do just that…beat the Wonderlic exam! Offering quality material both for free and at a minimal cost, Beat The Wonderlic offers a money-back guarantee for unsatisfied test-takers.
Added to wishlistRemoved from wishlist 385
Add to compare
8
$99.00
Visit Website
Read full review
More details +
Price8.5Content8Functions9

PROS:
Lifetime access.
Money-back guarantee for unsatisfied students.
CONS:
A bit pricey compared to competitors.

The 12MINPREP Wonderlic Cram Course, is a mini online course built of 16 short lectures to prepare your for the Wonderlic Personnel Test.
Added to wishlistRemoved from wishlist 385
Add to compare
7.5
$29.00
Visit Website
Read full review
More details +
For those who have one day to prepare If you found out today that you have the Wonderlic Personnel Test tomorrow – then this short training is probably the best option for you. But if you have more than one day – there are better options out there for you.
Price10Content7Depth of content 6Interface7.5

PROS:
The cheapest Wonderlic training out there
CONS:
The course is basic, and not very comprehensive.
Best Wonderlic Test Prep Providers 2021
A Buyer's Guide: Comparisons, Insight, and Advice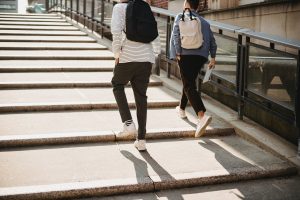 We've searched far and wide, comparing and contrasting hundreds of different programs and sources, to find you the best Wonderlic test prep providers out there to:
Locate the most user-friendly, effective, and efficient courses.
Get you the best prices.
Give you each program's most important statistics (length of course, number of practice questions and full mock tests, and more!).
Monitor students reviews and feedback on programs and providers to make sure we're offering you the best options always.
We do all of this and more so that you can save time, money, and thought to focus your energy on preparing for your exam!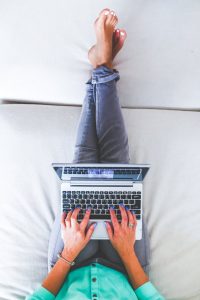 Our rating process is simple: we understand that we all have different styles of learning, inherent strengths or weaknesses, and various professional or academic needs, so we've gone through and comprehensively determined which test prep providers offer the overall best courses for the best prices. However, as with each student's individual needs, there are many other personal factors to consider such as:
Time-restraints.
Budget/pricing.
Initial starting point.
Ease and method of learning.
Method of program delivery (videos, tutor assistance, pace, etc.).
Need of guidance (whether or not the test-taker needs written study guides or seeks more flexible programs).
….and more.
We want you to find the program best tailored for your needs. That's why we highlight critical factors like: length of prep program availability, free trial offers, discounts, and the number of test questions or mock exams in each prep course.
Top Wonderlic Test Prep Providers
Frequently
Asked
Questions
What is the Wonderlic exam and who needs it?
All sorts of schools, industry, business, and companies, use the Wonderlic exam to assess prospective students, job applicants, or those they are looking to promote internally. This exam, consisting of two 20-minute sections (Verbal and Quantitative), tests the user's basic mathematics and English language skills, seeking to understand how the test-taker understands, analyzes, and connects certain information, numbers, or facts. In larger terms, this assessment is used to give employers and admissions teams a better understanding of how successful one will be in the intended position or institution.
Of what parts does the Wonderlic exam consist?
The Wonderlic exam consists of two parts:
Verbal: 50 questions in 20 minutes.
Quantitative: 45 questions in 20 minutes.
Why do I need a Wonderlic prep course?
The fact of the matter is, the Wonderlic test is complicated specific methodologies and subjects you need to master to be successful. That's why we work with the top test prep providers who give the soon-to-be test-takers the most clear, efficient, and effective materials, helping them maximize their study time and earn impressive results. These test prep services take the stress and guessing out of the process so you will be best prepared on test day.
What is a good score on the Wonderlic exam?
Though highly contingent on your industry, it is widely considered that 20 out of a possible 50 is considered average. Therefore, anything above 20 may be considered as "high" or an "above average" score.