Each year, thousands of ambitious students take their chances at applying to a nursing program, hoping to one day join the medical work field. To no surprise, nursing is one of the more prestigious and well-paying careers that is growing in demand with each passing year, and with that, it attracts many prospective students.
Due to its competitive nature, applying to a nursing school consists of passing the SLE admissions test, also known as The Wonderlic Scholastic Level Exam. To be considered for admittance into the nursing program of your choice, you must strategically prepare for this admissions test. To expedite and ease the process of preparing for this very important exam, we have compiled a guide to mastering the Wonderlic SLE Test for Nursing and increasing your odds of earning a spot at the nursing school of your choice.
What Is the Wonderlic SLE for Nursing?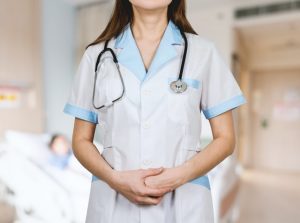 The Wonderlic Scholastic Level Exam (SLE) is an admissions test that is used by the majority of the higher education programs for entering the nursing program. To be considered for admissions, passing the Wonderlic SLE is one of the primary requirements.
The Wonderlic Scholastic Level Exam is used to determine whether you possess the skills required to succeed in a very demanding field such as nursing. The test is considered a cognitive assessment that is designed to determine your creative and logical thinking abilities and how well you work under pressure. It is often compared to the infamous IQ test and is comprised of puzzles and critical thinking problems.
The structure of the test is designed to keep students on their toes and assess their ability to make sound decisions under pressure. The exam consists of 50 questions with a 12-minute timeframe, so there is little time to spend on each question to pick the best answer.
The test is intended to imitate the challenges of the real-world situations that the students will face in a nursing career, where there is little time to make the best decision, and making even the slightest mistake could have serious potential implications.
While most institutions do not look for an ideal score to grant acceptance into their program, a score of 23 or higher is typically preferred for entering the nursing field.
How to Prepare for the Wonderlic SLE for Nursing?
If you've ever taken any standardized test, you must be keenly aware that there is no exact formula that will prepare you for the exam entirely, but there are certain strategies that will enhance your performance dramatically. We have compiled a list of steps to take if you want to boost your odds of passing the exam and enter the exam room with confidence that you have what it takes to succeed.
Take Multiple Practice Exams
To effectively prepare for any exam, you must first gain insight into how the exam is worded, what kind of questions appear on there, and what topics tend to repeat themselves to effectively prepare a study guide to review those topics.
By taking multiple practice exams, you gain an understanding of how the questions are worded, which questions take a longer time to answer, and which concepts are unfamiliar to you that you may need to review.
Also, you increase the odds of receiving a similar question on your exam. Win-win!
Time Your Performance
While the questions may be challenging in nature, the primary reason why many students receive a low score on their first attempt at the Wonderlic SLE is the inability to manage time efficiently. Since you only receive 12 minutes for 50 questions, that averages out to 15 seconds per question and for many that is simply not enough time to read and process what is being asked in the question, resulting in leaving many questions unanswered, ultimately lowering the chances of getting a high score.
To increase the odds of getting an acceptable score, take multiple exams while timing yourself. Always set the timer to the allowable limit of 12 minutes and train your mind to make decisions at a faster rate. With time, you will notice the improvements in your decision-making abilities.
Pro Tip: Never leave any answers blank, even if you do not know the answer. By choosing an answer, even if you are unsure of it, you increase the chances of getting a point that would have otherwise been missed.
Communicate with Past Test Takers
There is no better way to gain deeper insight into an exam than by asking someone that has already taken it. They can not only guide you to which topics were covered but also let you in on the strategies that helped them pass the exam.
Whether you are currently preparing for your first take at the Wonderlic SLE Exam for Nursing or this is your second or even third attempt, use the tips above to adequately prepare yourself for the upcoming exam.
Remember, practice and discipline are the keys to success!!!